Individual counselling
Individual counselling provides an opportunity to sit with someone who will hear and support you without judgment. Conversations with counsellors are confidential. They are calm, gentle and unhurried. They open up a space to express thoughts and feelings which may be unclear or difficult to describe. Taking the time to talk to a counsellor can lead to new ways of looking at things and this can lead to beneficial change.

Individual counselling for relationship issues
Counselling for relationship issues can be used by just one person. The other partner may not be willing to attend, or the person seeking counselling may want to focus exclusively on aspects of how they are playing their part in the relationship. Individual counselling for relationship issues uses resources from relationship education, promotes self-awareness, and aims to develop interpersonal skills and strategies for engaging effectively with another or others in a relationship. The focus is at all times on the person attending counselling, and not those who are not participating.
Couples counselling – for relationship repair and improvement
Partners may experience deep feelings of sadness and isolation when they lose closeness, when trust has been broken, or when communication is failing. Couples counselling helps partners talk constructively about their concerns in a safe, neutral and non-judgmental setting, and then work on relationship repair or improvement by learning skills which are based on research and been proven to work. Couples counselling is only suitable where both partners are committed to engage with the process. Where only one partner is committed, discernment counselling or individual counselling for relationship issues are recommended alternatives.
Gottman Relationship Checkup
The Gottman Relationship Checkup is recommended for couples who identify their concerns as complex, entrenched and difficult to resolve, and who are willing to undertake deep assessment before commencing counselling. The assessment process involves an initial couple session, followed by two individual sessions (one for each partner), the completion of individual online assessments, and a final couple session to receive personalised feedback and recommendations for goals and treatment. To learn more, click on the badge below to visit the Gottman Relationship Checkup website.
Couples counselling is unlikely to be successful if at least one partner is undecided about whether they want to continue to be in the relationship and they doubt that couples counselling will help. In such cases, Discernment Counselling may help.
Discernment counselling – for couples considering divorce
Discernment counselling is for couples who are on the brink of ending their relationship, and at least one partner does not feel that couples therapy will help. Each partner is helped to gain a deeper understanding of what has happened to their relationship and how they may have contributed to the problem. The process aims to help each partner reach a clear decision as to whether they wish to stay in the relationship as it is, to move toward separation/divorce, or to commit to couples counselling to see if the relationship can be repaired and improved. Individual partners can acquire insights into what they need to do differently to get better outcomes in this relationship or in their next relationship. Discernment counselling can take between one and five sessions.
Helping to formulate a controlled separation agreement
Separation can be a time of strong feelings, indecision and ambivalence. A well thought-out separation agreement can restore a sense of peace and control, bring order into the partners' daily lives (and the lives of their dependents), and allow the partners time to consider their individual and joint futures without the stresses and strains of living together. A counsellor-guided conversation can help the partners systematically reach a separation agreement on a range of matters which, once settled, will free them to reflect, develop understanding and insights, and to focus on future directions for when the period of separation will come to an end.
Family counselling – a space for all voices to be heard
Family counselling provides a safe, neutral space where families can meet and be helped to talk about matters which are concerning all the members. Each family member is encouraged to voice their concerns and needs, and to tell how family interactions have been affecting them, free of the constraints that can apply in natural family settings. When family members hear each other in this way, they often start seeing things in new ways and this opens up opportunities to make beneficial changes to the ways in which they interact with one another.
PREPARE/ENRICH – for couples planning to deepen their commitment
PREPARE/ENRICH is a program for couples who want to explore their relationships more deeply. It can be used as a preparation for taking the relationship to a higher level of commitment (such as marriage), or to explore differences which have become troublesome and are not well understood. Each partner completes an individual, online assessment questionnaire which returns a set of reports to me. I use these to give feedback, to facilitate a series of supportive conversations about important aspects of the relationship, and to introduce skills for promoting greater closeness and for dealing more effectively with the challenges of everyday life together. Find out more at the PREPARE/ENRICH website or contact me if you would like further information.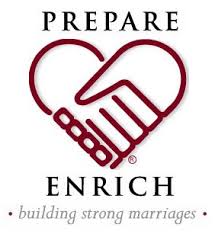 Can I help?
Request a Call Back
If you would like to talk about how I might be able to help you, please phone 0409 650 364, email me at peter.foster@concordance.com.au, or use the button to request a call back. All contact is confidential.
Book an Appointment
Use this button to find a suitable appointment time and to book a counselling session in person, by Zoom video or by telephone. It can also be used to book a free enquiry appointment via Zoom or telephone. Payment is arranged at the end of each session. A number of payment options are available.
Please contact me directly if you wish to discuss home visits or other modes of counselling such as email or instant messaging (internet relay chat).