Individual counselling.  Individual counselling provides an opportunity to sit with someone who will hear and support you without judgment.  Conversations with counsellors are confidential.  They are calm, gentle and unhurried.  They open up a space to express thoughts and feelings which may be unclear or difficult to describe.  Taking the time to talk to a counsellor can lead to new ways of looking at things and this can lead to beneficial change.

Couples counselling.  Couples counselling provides couples and individuals to talk freely about their concerns about their closest relationships .  People who have used couples counselling report the deep sense of isolation and distress when they feel the person to whom they are most attached is drifting away, or the relationship is revealing disturbing aspects not previously noticed.  Sometimes, the changes are not easily definable; at other times the differences are profound.  Couples counselling provides one of the few opportunities to voice concerns, explore opportunities for change, and come to terms what may have to be accepted, in a supported, non-judgmental environment.
Family counselling.  Family counselling provides a safe, neutral space where families can meet and be helped to talk about matters which are concerning all the members.  It is the task of the family counsellor to encourage and ensure that every member of the family has an opportunity to voice their needs and concerns, and to tell how family interactions are affecting them, free of the constraints that can apply in natural family settings.  When family members hear each other in this way, they often start seeing things in new ways and this opens up opportunities to make beneficial changes to the ways in which they interact with one another.
PREPARE/ENRICH is a program for couples who want to explore their relationships more deeply.  It can be used as a preparation for taking the relationship to a higher level of commitment (such as marriage), or to explore differences which have become troublesome and are not well understood.  Each partner completes an individual, online assessment questionnaire which returns a set of reports to me.  I use these to  give feedback, to facilitate a series of supportive conversations about important aspects of the relationship, and to introduce skills for promoting greater closeness and for dealing more effectively with the challenges of everyday life together.  Find out more at the PREPARE/ENRICH website or contact me if you would like further information.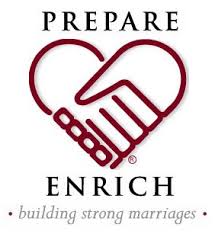 Can I help?
If you would like to talk about how I might be able to help you, please phone 0409 650 364 or email me at peter.foster@concordance.com.au.   All contact is confidential.
In the interests of the well-being of the community in assisting the containment of the COVID-19 virus, face-to-face counselling services are suspended until further notice. Counselling is available via telephone, video and chat. The fee for these services is $90/hour and an invoice will be emailed after each session is concluded. Counselling by email is also offered. See Forms of counselling for further information.