Face-to-face session 1 hour $120.00
Telephone and online sessions 1 hour $90.00
Email per 500 words $90.00
See Forms of counselling for more information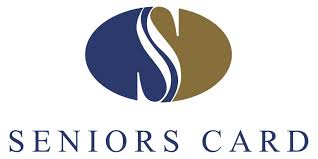 10% discount for Seniors Card holders.
For face-to-face sessions, payment is made at the end of each session.
I accept payment by –
Cash, cheque or card (Mastercard, Visa, American Express, JCB)
Electronic funds transfer to BSB 062-225, bank account number 10328448
PayID (from your mobile banking app) to my mobile number 0409 650 364
PayPal to peter.foster@concordance.com.au
For telephone- and online counselling, an invoice is emailed after each session.
For email counselling, an invoice is emailed with the first counselling email response.
Counsellors and Psychotherapists are not included in the current Medicare rebate scheme. Individuals can only obtain a Medicare rebate through seeing Psychologists, Occupational Therapists or Social Workers by referral from a GP after the GP has completed a mental health assessment and prepared a Mental Health Plan. Only conditions arising from prescribed mental health disorders qualify for Medicare rebates. Relationship counselling does not qualify for Medicare rebates.
Can I help?
If you would like to talk about how I might be able to help you, please phone 0409 650 364 or email me at peter.foster@concordance.com.au.   All contact is confidential.
In the interests of the well-being of the community in assisting the containment of the COVID-19 virus, face-to-face counselling services are suspended until further notice. Counselling is available via telephone, video and chat. The fee for these services is $90/hour and an invoice will be emailed after each session is concluded. Counselling by email is also offered. See Forms of counselling for further information.